Full disclosure I am not a medical professional, and if your back pain is serious you should talk to your doctor first
I know you'll agree that back pain is one of the worst things in the entire world.
It affects just about everything you want or need to do. Even sleeping becomes taxing. If you're reading this and thinking that it applies to you, then I want to help.
I'm not a miracle worker but I do know a thing or two about beds!
I've put together a guide for what you need in a mattress if you suffer from back pain, as well as a list of the best mattresses on offer that can help ease your back and get you some much-needed pain relief. There are also links for each one so that you can buy them online and start getting a great night's sleep.
Check out the table below for a quick summary of the top choices.
The Nectar mattress is my current favourite
BEST MATTRESS FOR BACK PAIN UK Summary
HOW DOES A MATTRESS AFFECT BACK PAIN?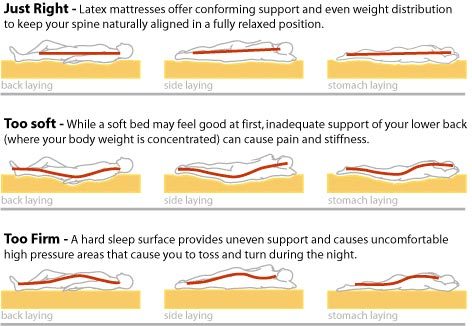 While the right mattress can do a lot to relieve back pain, the wrong mattress is completely the opposite.
If your mattress is the wrong tension – too soft, too firm – then it distorts your spine as you lie on it.
A mattress that is too soft will make tension build up along your spine, likewise with an old mattress.
This is what makes mornings particularly difficult for people with back pain, since you have to go from spending the night with bad posture to getting up and about. Lots of moaning and groaning… and rightly so!
A good mattress will give you the right support no matter how you sleep – on your front, on your back or on your side.
Eight BEST MATTRESSES FOR BAD BACKS UK
Taking what I've said into account, here are the five top picks of best mattresses fo back pain. With each one you'll find a short review, the price and a link to where you can buy them online.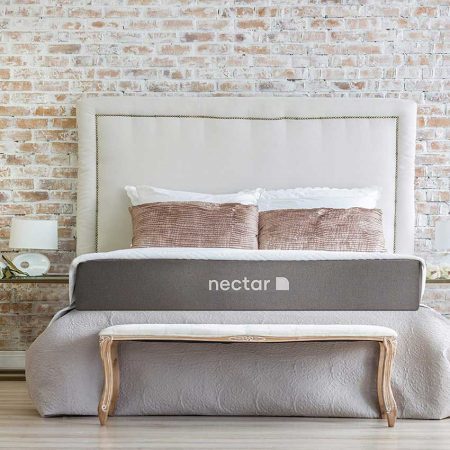 Pros
365-Night Trial
7 zone support
Ideal for back and side sleepers
Cooling Layers
Cons
Not good for Stomach Sleepers
Firmness: Medium-Firm