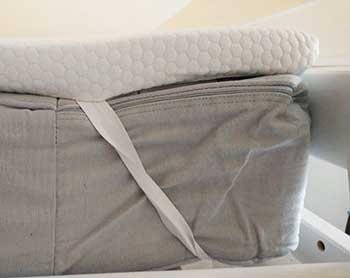 Are you looking for the Best mattress topper?
You've come to the right place!
I've searched high and low and brought together 8 of the best mattress toppers available here in the UK. My personal favourite is the Panda Hydro Foam topper, it's what I sleep on! Great memory foam support and a cooling layer to stop you overheating.
I've got a quick rundown in the table below so you can have a look but if you want more info about finding the best topper and to read more in depths reviews just keep reading! Either way, I hope you find this useful!
Oh! And to find out more and order yours just click on the name in the table below.
There are loads of great reasons to buy a mattress topper. They bring new life into an old mattress by adding comfort and snugness, they protect your mattress from dust mites and germs and stop your mattress from getting the inevitable sag.
Not to mention it's a hell of a lot cheaper to buy a new topper than it is to buy a new mattress!
So when your mattress is getting a bit tired (excuse the pun!), but you don't want to spend a fortune on a new mattress, it's time to consider a good, comfortable mattress topper.
It's recommended that you replace your mattress every 5-10 years. That simply is not an option for most people in the UK.
With the addition of a mattress topper, you can bring new life to your mattress and extend its usefulness keeping your mattress in almost brand new condition past. And since it's recommended you change your mattress every 7-10 years this provides you with great value!
But let's look at some of the other great benefits a mattress topper can provide before we get to reviewing the best mattress toppers available today.
Benefits of getting a mattress topper
Prevent Allergies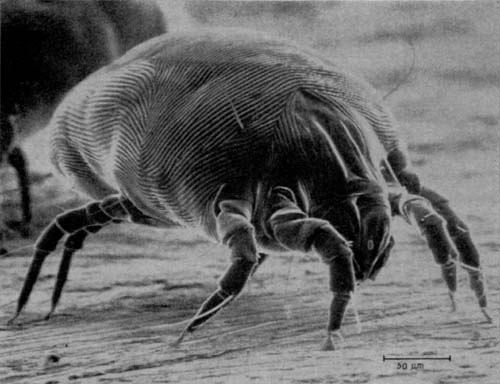 Many people suffer from allergies.
Dust mites are a common allergen that can be alleviated by getting a mattress topper. There are many materials that will prevent dust mites from making themselves a cosy home in your mattress. From wool to latex to silk, there is a mattress topper material that will keep them at bay.
For those that are allergic to mould and mildew, a lot of sleep can be lost by having a mattress that has gotten damp. Once a mattress gets damp either through body sweat or a damp environment it is very difficult to eradicate.
Prevention is the best medicine so getting a mattress topper that is made of materials that prevent mould is ideal. It is much easier to not have a mould or mildew problem to start than to have to try the various methods recommended for washing a mouldy mattress.
Reduce hot sleeping
Many hours of sleep are lost due to overheating. Trying to sleep in a pool of sweat is uncomfortable and unhealthy. Not to mention that lack of sleep contributes to poor health.
Finding a mattress topper that can reduce overheating in bed is made much easier now with the advent of high-tech materials such as gel infused memory foam.
Even materials that are not new and have been used for ages are now utilized in ways that will keep you cozy without causing you to sweat. Great examples of that are down feathers and even bamboo.
Reduce back pain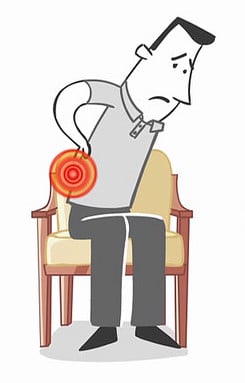 Memory foam and latex are fantastic materials that can help reduce back pain. By allowing the body to settle into a natural position, it keeps pressure off of your back.
These foam mattress toppers vary in thickness, so finding the right one for your back pain is easy.
Back pain is one of the leading causes of poor sleep. With the proper mattress topper, there is no reason to suffer from back pain and lose sleep any longer. If your really suffering from back pain though consdier a memory foam mattress topper.
Prevent sagging
Sagging mattresses are as inevitable as, erm well, as inevitable as a sagging mattress!
Some will sag faster than others depending on the quality and material of the mattress. Being overweight or tossing a lot at night can hasten that sag.
Depressed mattresses could use some therapy. As with most things, it is better to prevent a problem before it gets too bad to fix.
If you are detecting an indentation it is best to get yourself a mattress topper to prevent your mattress from resembling a hammock before it is too late.
Easy to clean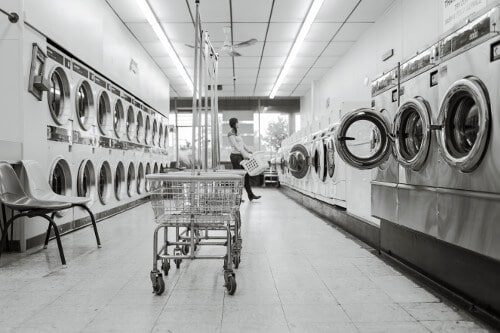 A dirty mattress can be a nightmare to deal with. There are many mattress cleaning remedies that all require a healthy dose of scrubbing, vacuuming, and crossing of fingers.
Why do that when most mattress toppers can be popped into a washing machine?
Depending on the size and material, most mattress toppers are very easy to clean without using any manual labor.
Noise and movement reduction
Your side of the bed means nothing if the whole bed shakes and rattles when your mate moves around.
Many people report that a sleeping partner who moves around a lot at night prevents them from getting a restful sleep.
Some mattress toppers, such as those made with memory foam, will reduce the movement and noise associated with a restless bed partner.
Comfort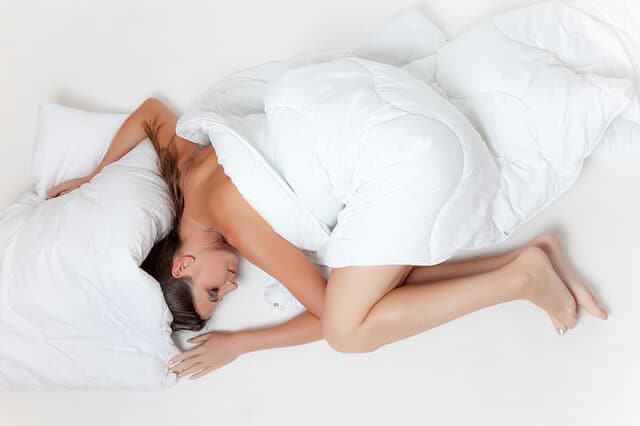 Perhaps the most obvious benefit of getting a mattress topper is the comfort.
You may not even be looking to prolong the life of your mattress or have any other need aside from wanting to luxuriate in a comfortable topping to your already serviceable mattress.
Maybe you went on holiday and found a hotel with an incredibly comfortable mattress topper. You don't need to go out and buy a brand new mattress, just get yourself a mattress topper with the right thickness and material and you can feel like you are spoiling yourself every night of the week.
Warning! With an ultra comfortable mattress topper, you may never want to leave your bed again! What you gain in hours of sleep, you may lose in hours of lost work!
The Best 8 UK Mattress Toppers Reviewed
The results are in and we have found the Best Mattress Toppers available in the UK today. The best toppers have a great combination of reasonable price alongside great comfort and hypoallergenic properties. With that in mind, let's dive in!
Panda Memory Foam Mattress Topper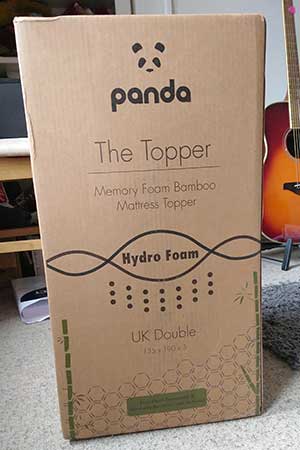 10-Year Guarantee
Cooling Memory Foam
Washable Bamboo Cover
5 cm Thickness
When people ask me for a mattress topper recommendation the Panda topper is what I tell them to buy. It's what I sleep on and it's just great.
Memory foam can sometimes cause overheating, leading to sweaty nights and grumpy mornings. I know I'm really bad for this.
Well Panda made their topper with a new Hydro Foam layer which is memory foam mixed with a special cooling gel so you can sleep soundly all night long! It was exactly what I needed and I know a lot of other people have the same problem.
Plus it's wrapped in a sustainable bamboo cover which is breathable and soft for a really comfortable sleep.
But possibly my favourite part if the value for money. It comes with a huge 10-year guarantee! So you can sleep comfortably for a decade before you have to think about replacing it.
Verdict – Hydro Foam coolness and value for money easily make this my favourite and top recommendation if you're looking for a mattress topper.
Eve Memory Foam Mattress topper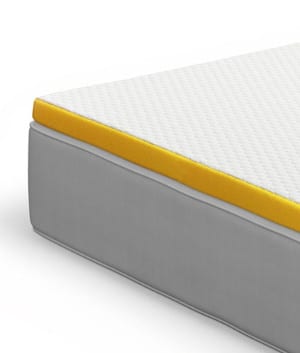 5cm Thick
Cooling Layer
Superb Comfort
Hypoallergenic
Great For A Bad Back
30-Day Free Trial
This mattress topper provides incredible comfort to the top of any mattress, the cooling layer stops you over heating while the memory foam perfectly supports your back and joints stoping any morning back pain.
It comes with a 30-day trial so you can really test it out before making up your mind. If you don't like it you can just return it for a full refund! Fantastic! On top of that you get a 3-year guarantee (though it will certainly last much longer than this).
There aren't any straps to hold it in place but it does have an anti slip material to stop it sliding off the bed. Once a sheet's on it's find but making the bed around it can be a little tricky. Which is a small price to pay for the massive increase in comfort you recieve and the extra support you get to your back shoulders and hips.
Overall, a great buy that will see you sleeping comfortable night after night. Cooling to keep to stop you overheating, memory foam to stop back pain and all round comfortable for a great sleep.
John Lewis Soft Touch Mattress Topper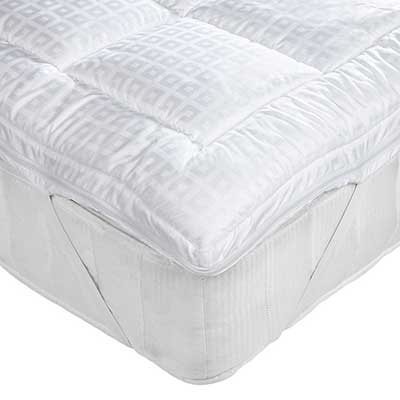 Polyester Filling
6cm Deep
Machine Washable
2 Year Guarantee
Superb Comfort
The John Lewis Mattress Topper is absolutely phenomenal for luxury comfort at a great price. The 6cm deep topper provides luxurious comfort alongside the 100% cotton cover, while the fact it is machine washable makes it easy to take care of.
The thickness and durability do provide some support but if you have a tendency to get sore from a soft mattress then consider the wool topper below.
Another great feature is that it can actually be zipped into two different pieces, this makes washing it a lot easier and means you can have half in the wash and half on your bed so you don't have to go a night without it. But it can be tumble dried on a low heat to get it back on the bed ASAP.
The polyester filling may not sound like luxury, but inside the cotton cover it makes you feel like your sleeping on a cloud. The box stitch keeps all the filling in place as well meaning it won't bunch up underneath you while you're sleeping.
The only downside is that John Lewis tends to sell out of it quite regularly so if you click through and it's in stock don't hesitate or you might be disappointed if you come back later! All that said you really can't go wrong with this superbly comfortable mattress topper.
Duck Feather and Down Mattress Topper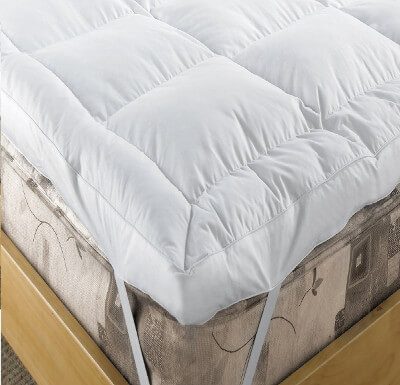 Extra Thick- 5 inches
Feather and Down Filling
Thick cover
Pure Comfort
Opulence knows no better product in a mattress topper than duck feather and down. At 5 inches thick, the Viceroy Bedding mattress topper brings hotel luxury into your home.
The down provides softness and warmth while the feathers regulate body heat. More down is usually better, and, at 40% down, you won't find any other mattress toppers with that much down at that price.
Two features keep the usual negatives about down and feathers to a minimum. The cover is soft, thick cotton to keep the feather from poking through and scratching. That's the biggest negative usually associated with owning down toppers or duvets. The cover is box stitched to prevent clumping of the down, the other big downside.
With both of those issues eliminated, this mattress topper is the pure comfort.
Down and feathers are not naturally anti-dustmite. The topper has been treated to prevent dust mites and bacteria, though I am not sure how natural that is.
This mattress topper won't offer much in the way of back support, but it does cover any lumps or hardness of your mattress. If you simply have a mattress that is too hard and want to finally feel some comfort at night, then you will love this affordable down and feather mattress topper.
You will easily add a few years to your mattress with this addition.
Devon Duvets British Wool Mattress Topper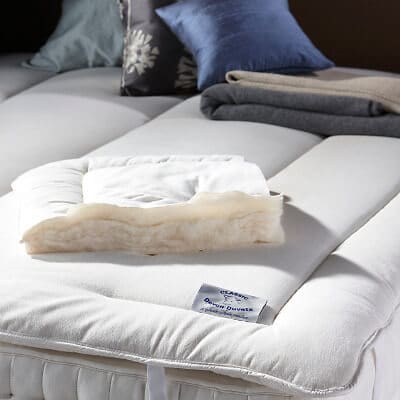 Wool Filling
5 Year Guarantee
Made in Britain
Sustainable
Doesn't require washing
Naturally Hypoallergenic
This wool filled mattress topper is definitely a great buy. Coming in a lot thinner at around 1.5 inches this mattress topper is the lot thinner and can really firm up a soft mattress easing of aching joints. But just because it's firm doesn't mean it's not comfortable!
Another thing I really love is that it is completely eco friendly, made in Devon the wool is sheared from sheep that then return straight back to the field for grazing. Wool itself has fantastic properties being naturally hypoallergenic as well as breathable yet warming. AND it doesn't have to be put in the washing machine just air it out once or twice a year and it will be right as rain.
All this on top of a 5-year guarantee make it a fantastic choice of mattress topper, great for those looking for additional comfort and to get rid of morning aches and pains.
Merino Reversible Mattress Topper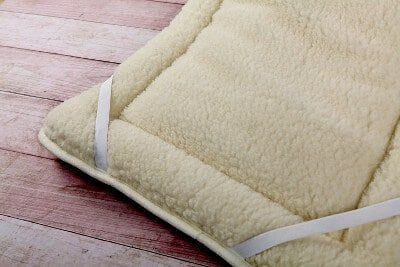 Made of Merino Wool
Temperature controlled
Reversible for different seasons
Hypoallergenic
It's no wonder that fisherman have been wearing wool sweaters and gloves for centuries.
Pure wool makes a great mattress topper as it keeps you dry at night by wicking away your body moisture. It also resists dust mites making it an ideal choice for the allergy sufferer.
The Merino mattress topper is great at keeping you warm in the winter and cool in the summer. It is reversible for a little customizability. One side is fluffy and soft for a luxurious feel at night. The other is corded while still being soft.
The fluffy side is great at keeping your warm and cozy at night. The corded side is better in the summer for drawing away your body heat and not letting you overheat.
The disadvantage of this topper is that it is big and heavy and doesn't lend itself well to machine washing.
If you are prone to arthritis, the moisture wicking ability of the Merino mattress topper will keep those aches and pains at bay.
Ultimate Microfibre Mattress Topper With Silk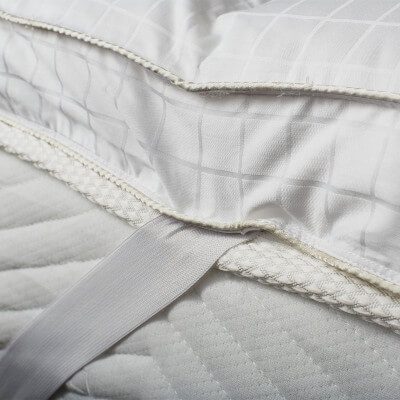 Temperature controlled
Silk Filling
Hypoallergenic
Extremely Soft
Another great alternative to down is silk. It is every bit as soft and has the same ability to regulate temperature.
As much as humans are in love with silk, dust mites are every bit averse. Which makes this great for people with allergies to feather and dust mites. It's difficult to get two benefits in one package and especially at the price.
Silk and microfiber filling is much more affordable than down.
This mattress topper is extremely soft, so will not be suited for somebody looking for relief from a bad back. If you have a too-firm mattress, this will be a welcome improvement.
As this has a similar feel to down, the fear is that it will bunch up or compress. The boxed stitching keeps everything in its place.
Latex Plus Natural Mattress Topper

Made of Latex
Hypoallergenic
8cm Thick
Great for Dealing wit a moving partner
Temperature Controlled
When your mattress is too firm and is causing you back and joint pain it's time to fight back. The best way to relieve your back pain without buying a new mattress is to go with a comfortable latex mattress topper like this one by Yanis.
This particular latex mattress topper is all natural latex which not only aids in back relief, but it is naturally antimicrobial and resists dust mites.
At 8cm thick, you won't feel any of the imperfections of your mattress. It is soft, but not too soft. When you lie down on it, it will resist a bit at first until you settle into an incredibly comfortable position. When you get up, it bounces right back to where it was.
If you have a sleep partner that tosses around all night, you won't even know that they're there. Your side of the bed will remain motionless. Though, they will find this mattress topper so comfortable that their nights of restless sleep may also be over!
The layers of construction in this topper are great for comfort, but also to keep from getting too sweaty which can happen when sleeping on latex toppers.
The only real downside to this is that it doesn't fix to the mattress. It rests on top. It is quite heavy so it shouldn't move around too much. That heaviness is also tough when you do want to move it, however!
Related Reading
Best Mattress Protector – The Expert Buyer's Guide
Best Memory Foam Mattress Topper – How to Stop Morning Back Pain
Mattress topper FAQ

Q: Can I use an electric blanket with a mattress topper?
A: There is no one-size-fits-all answer for this. It depends on the material of the topper. However, a good rule of thumb is that you probably shouldn't use an electric blanket with a mattress topper. In fact, you probably won't need one as they usually provide extra warmth when it is cold. But it's always best to check with the company who make the topper.
Q: How thick should the mattress topper be?
A: In most cases, 3-6 inches is enough. Especially when talking about memory foam. With other materials, it might be necessary to have an even thicker topper for extra comfort, but, that comes down to personal preference.
Q: Will a cooling mattress topper make me feel cold at night?
A: No. Cooling mattress toppers simply keep you from overheating by redistributing your body heat. If you are cold you will still warm up in bed.
Q: Can a mattress topper make a soft bed firmer?
A: In some cases, yes. There are some mattress toppers that are filled with horse hair that will stay firm and fix a too soft bed.
What sort of materials are mattress toppers made of?
Filing
Latex
Memory Foam
Wool
Goose and Down Feather
Pros



Long lasting


Breathes to eliminate body moisture


Offers great back support by evenly distributing weight


Mold, mildew and dust mite resistant


Can be chemical-free


Reduces tossing and turning


Noise-free





Offers great back support by evenly distributing weight


Doesn't squeak or make any noise


Reduces tossing and turning


Easily moved


Very comfortable





Durable and long lasting


Good temperature regulating


Resist dust mites


Breathable


All natural and eco friendly





Very soft and luxurious


Durable


Great at temperature regulating, i.e warm in winter cool in summer


Is machine washable


More affordable than foam



Cons



Expensive

Heavy and difficult to move


Difficult to clean





Initial chemical odor


Traps heat


Difficult to clean


Expensive





Expensive


Can get compacted





Needs occasional fluffing


Can be expensive


Can't fix a sagging mattress



Filing
Cotton & Polyester
Silk
Bamboo Filler
Pros



Can be synthetic or organic


Easy to clean


Affordable





Non allergenic


Prevents dust mites


Regulates body temperature


Feels luxurious





Machine washable


Non-allergenic


Encourages air flow


Keeps its shape


Wicks moisture away from skin


Sustainable material



Cons



Not durable


Easily compresses





Not very thick


Not much support


Expensive





Can compress over time


Not very durable


Can have a chemical odor initially


Final thoughts on mattress toppers
For every type of sleeper there are hundreds of possibilities for an ideal mattress topper. There really is no "best" one as what might be the best choice for me is a poor choice for you.
When you decide it is time for a mattress topper, it is important to evaluate why you want one and what features are important for you.
You may only be looking for comfort or you may need something to soothe an aching body. Hot sleepers, cold sleepers, and restless sleepers all have specific needs that the mattress topper should address.
No matter the reason you are in the market for a mattress topper, I hope that this UK guide will help you find what you are looking for.
You may have noticed that memory foam mattress toppers were poorly represented in this best-of guide. Take a look at this article for a more in-depth look at the best memory foam mattress toppers. You should find a wealth of information there if you are specifically looking for memory foam.
If you have any questions about the mattress toppers I have reviewed here, please let me know.
Related Reading