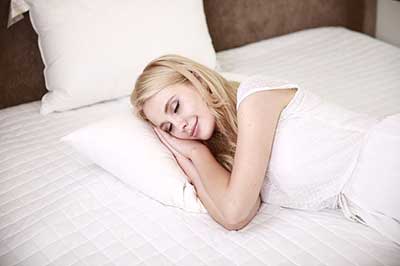 Not too firm and not too soft, the medium mattress was just right.
But even if you're not Goldilocks, a medium mattress is a great middle ground allowing you maximum support to your back and joints while still being soft and comfortable to lie on.
When you're shopping for a medium mattress there are just a couple of things you need to be aware of. Mainly you want to know what the inside material is, that's the heart and soul of the mattress so it's crucially important you get one you prefer.
And just to be absolutely clear I'm talking about a medium firmness, not a medium-sized mattress.
Now before we go on, I've got a quick summary of all the mattresses that have been reviewe. Just click on the name to go to Mattress Next Day and order yours. Plus use the voucher code SAVE10 for 10% off!
Medium Mattress Materials
There are just two camps of material I'm going to talk about in this article, spring, and foam. Pretty much all mattresses fall into one of these categories.
Memory Foam Mattresses
Memory foam mattresses are great because they are superbly comfortable and offer great support for your back and joints.
Memory foam works from the heat of your body, your body heat causes the foam to soften and then mould to your body, not so much that you disappear into it but enough to give you the feeling of sleeping on a cloud.
Open Spring
Open Springs are a bed of springs that are all attached together, it's what all mattresses were made of at one point and is a great budget material but not that durable or comfortable compared to pocket spring.
Pocket Springs
Pocket Springs are individual springs that are each held in a pocket of fabric. This provides a much more responsive feel in the bed as each spring can move more where it needs to without moving the one beside it.
When each one can move individually you get a really luxurious and really comfortable feel to the bed. A little more expensive but entirely worth it.
Hybrid
Lastly we have hybrid mattresses which are a combination of both memory foam and springs.
These can be good if you're looking for some extra back support or like the idea of the softness of memory foam but aren't ready to get a full mattress of it.
Best Medium Mattresses Reviewed
I've gathered 5 different mattresses to help you find the best medium mattress and provided a short review of each. Each one is linked through to where you can buy it so you can see the price and some more information. Any question just leave me a comment at the bottom.
Octaspring 8000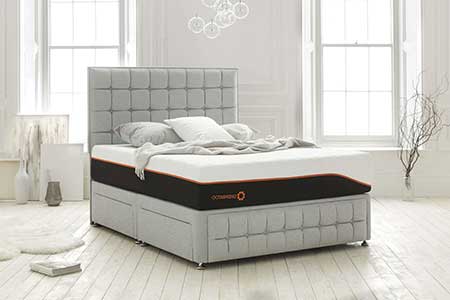 Brand: Dormeo
Material: Memory Foam
15-year Warranty!
5 Zone Support
Breathable
Use the Code SAVE10 For 10% off at Mattress Next Day
The Dormeo Octaspring mattress provides incredible value for money, it's the most expensive on the list but has a 15-year warranty which is crazy! Most good mattresses will last you about 10 years so this just goes that one step further. I've actually reviewed the Dormeo Octaspring Mattress before for those who want more details.
It's made up of memory foam but also their unique octasprings which are springs made up of foam. This provides the firmness of a spring mattress without the pressure of springs so your body can feel weightless while you're cradled off to sleep.
These springs are grouped into 5 zones of different densities in the body so you get more comfortable, fall asleep faster and spend more time in deep sleep so you wake up more refreshed than you've ever felt before.
The shape of the springs also means that as you move in your sleep they act like little bellows blowing the warm air out and breathing cool air in keeping you cool and comfortable all night long.
Overall, it can't be beaten on value for money or quality of sleep, a superb medium mattress.
London 2000 Mirapocket Mattress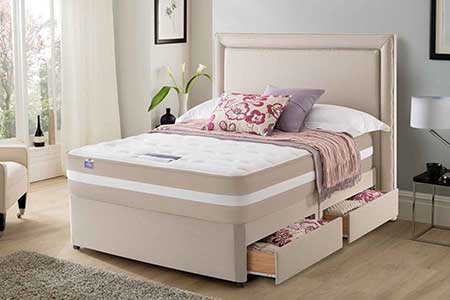 Brand: Silentnight
Material: Hybrid
2000 Spring Count
5-Year Guarantee
Hypoallergenic
Use the Code SAVE10 For 10% off at Mattress Next Day
The Mirapocket springs are Silentnight's own pocket spring system and it's combined with their memory foam to give you a great hybrid mattress.
It has a huge 2000 spring count which gives a really nice luxury feel to it and the mattress is designed to allow as much airflow as possible through the mattress so you wake up feeling fresh every day.
This all has a nice quilted finish for an extra comfort layer, the only problem you might have is it's a 30 cm deep mattress so you might need to buy deep fitting sheets. Most sheets should fit but it's something to be aware of.
3 Zone Support Mattress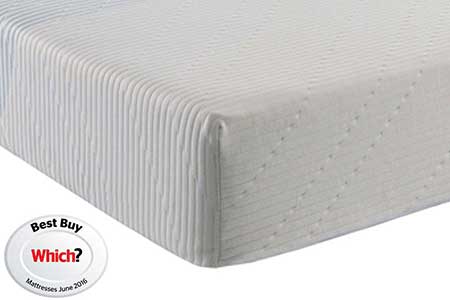 Brand: Silentnight
Material: Memory Foam
5-year Guarantee
Arrives Rolled Up
3 Zone Support
Use the Code SAVE10 For 10% off at Mattress Next Day
This is a really well designed mattress, it has three zones of different firmness across it. It's firmer where you need it, across your hips and back, and softer at the top and bottom. Overall it's still a medium feel across the whole thing but it's nice to get the more designated support where you need it.
Aside from that because it's totally memory foam it is completely hypoallergenic and the price of the whole thing is a bargain. A really great budget mattress.
Overall, one of the best medium mattresses on the list because of it's great support, comfort, and budget-friendly.
Classic 1000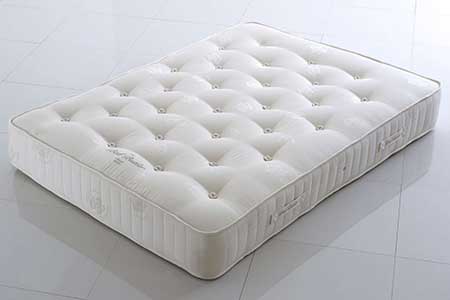 Brand: Bed Butler
Material: Pocket Sprung
1000 Spring Count
5-year Guarantee
Air Vents On The Side
Use the Code SAVE10 For 10% off at Mattress Next Day
Another great budget model, the Bed Butler classic pocket sprung mattress is ideal for anyone looking for a non-memory foam medium mattress. And a 5-year guarantee will have you sleeping soundly for many years.
The mattress has air vents built into the side to keep the whole thing breathable and is wrapped in a woven damask cover for a nice soft feel. And the pocket springs give it that little more comfortable not often found in budget models
Overall, a great budget medium mattress for those not interested in memory foam.
Posturepedic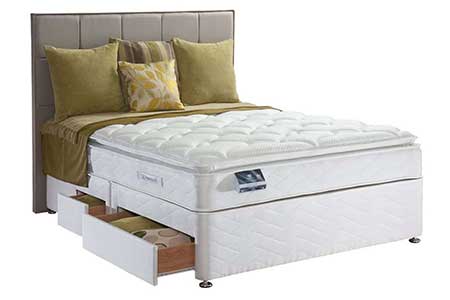 Brand: Sealy
Material: Spring
PostureTech Spring System
Pillow Top
5-Year Warranty
Use the Code SAVE10 For 10% off at Mattress Next Day
The Sealy Posturepedic is made with their own PostureTech spring system which although isn't pocket springs is specially developed to give you maximum support across your back which leads to great comfort.
It's also got a quilted top for that extra softness and just a little more of a luxury feel when you lie on top of it. It's also got a Tencel fibre cover which helps wick away moisture and helps you keep naturally cool while you sleep.
Overall, a very reasonably priced mattress for a mattress with such strong support and comfortable top layer.
F.A.Q on The Best Medium Mattress
What sizes of mattress are available?
Most of the mattresses are available Single, Double, King and Super King size but there are a couple that isn't available as single. Best to click the Price & Reviews button and check for yourself.
What can I do with my old mattress?
MattressNextDay provide a mattress disposal service as an optional extra when you order through them otherwise get in touch with your local council to see if they offer a removal service.