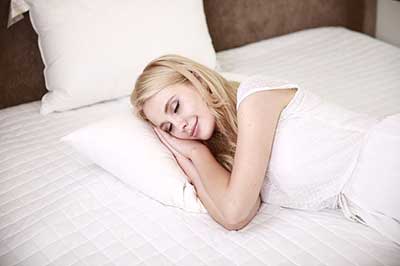 She tried the first bed, but it was far too firm. She tried the second bed, but it was far too soft. Then she tried the third bed and the medium mattress was just right…
Goldilocks had the right idea: shop around until you get the mattress that's your perfect fit.
A medium-firm mattress covers all your bases:
Maximum support for your back and joints
Soft and comfortable
This post will give you all the information you need to find your perfect medium mattress.
I'll give you the rundown of all the different materials your mattress could be made of, so you can choose which one is best for you. I've also picked out what I think are the five best medium mattresses and (even better) if you click on the links, you can use the voucher code SAVE10 to get 10% off.
Everyone deserves a fairytale sleep!
What Type of Mattress Can I Buy?
On the whole, there are three types of mattress: memory foam, spring and hybrid (a mixture of the two).
1. Memory Foam
If your priority is comfort or getting the support you need for your back or joints, then a memory foam mattress is the one for you.
Your body heat causes the foam to soften, which makes it mould exactly to the shape of your body. You get the support exactly where you need it, with the bonus of feeling like you're sleeping on a cloud.
2. Spring
Springs used to be the primary material that mattresses were made of. If you're looking to go for a spring-mattress, you have a couple of options:
Open Spring: this means that all the springs are attached. You can usually get these fairly cheap, so it's a good option if you're on a budget. However, they aren't very durable and aren't as comfy as other materials.
Pocket Spring: this means that each spring is individual and is held in a pocket of fabric. These mattresses are more responsive to your body, since each spring can move on its own. These have a luxurious feel and are really comfy, but do come with a bigger price tag.
3. Hybrid
With a hybrid, you get the benefits of memory foam and spring mattresses.
This type of mattress will give you the support you need from memory foam, without the commitment of buying a full-foam mattress.
The Five Best Medium Mattresses
Now that you have a better idea of what you might want, here are the five best medium mattresses. With each one, you will find a short review, the price and a link to where you can buy it online.
I tend to get a lot of questions about which mattress is the best choice, so if you aren't sure, feel free to leave me a comment at the bottom of this post and I'll be able to help you out.
1. Octaspring 8000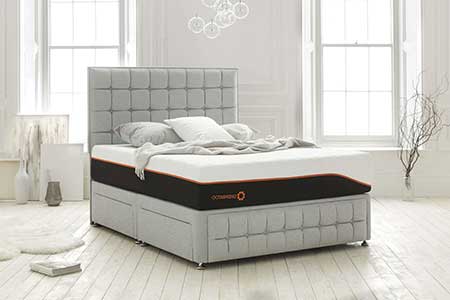 Brand: Dormeo
Material: Memory Foam
15-year Warranty!
5 Zone Support
Breathable
Remember to use the voucher code SAVE10 for 10% off at Mattress Next Day.
This is a unique type of memory foam mattress. The 'octasprings' that give the mattress its name are springs that are made of memory foam. This means that you get the firmness of a spring mattress without the pressure, so you can float off to sleep.
The springs are also special for another reason. Their shape means that they act like bellows as you move around in your sleep. They blow out all the warm air while taking cool air in, which will keep you comfortable all night long.
The mattress is designed so that the springs are grouped into five zones of different densities around the body. This might sound like a Physics experiment but it has three big benefits:
You are more comfortable.
You fall asleep faster.
You spend longer in deep sleep.
The combination of these mean you'll feel more refreshed than ever when you wake up in the morning.
While this is the most expensive mattress on this list, I actually think it's the best value for money. Most good mattresses will last you about 10 years, while this one comes with a fantastic 15-year warranty.
This is a superb medium mattress and if you're looking to invest in your sleep, this is the one for you.
2. London 2000 Mirapocket Mattress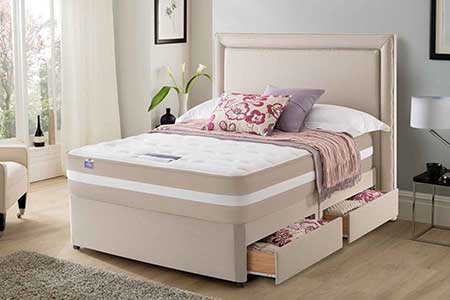 Brand: Silentnight
Material: Hybrid
2000 Spring Count
5-Year Guarantee
Hypoallergenic
Remember to use the voucher code SAVE10 for 10% off at Mattress Next Day.
This is one of Silentnight's hybrid mattresses – a combination of their pocket spring system and memory foam.
The spring count on this mattress is huge: 2000!
This means you'll get an incredibly luxurious feel, especially with the mattress' quilted finish which will give you even more comfort.
This mattress is also designed to create the best airflow possible, so you'll wake up feeling fresh every morning – even if you're currently struggling with overheating at night.
One thing to be aware of is the size of this mattress. It's 30cm deep, so if you go for it, bear in mind that some fitted sheets might not fit. You can find deep fitted sheets which will solve this problem.
3. 3 Zone Support Mattress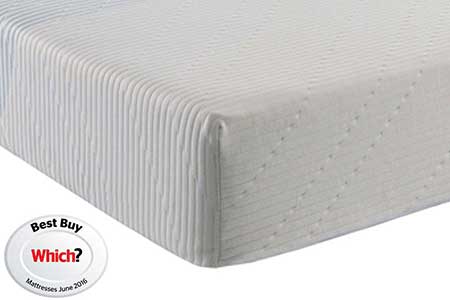 Brand: Silentnight
Material: Memory Foam
5-year Guarantee
Arrives Rolled Up
3 Zone Support
Remember to use the voucher code SAVE10 for 10% off at Mattress Next Day.
Another memory foam mattress but this one is more affordable than the Octaspring 8000.
It's made up of three zones and each zone has a different firmness. The firmer areas are around your hips and back and it's softer around the top and bottom. This means you get the support exactly where you need it, while still being really comfortable.
This mattress is also completely hypoallergenic! I know this will be a lifesaver to many of you who struggle with allergies.
Honestly, this is one of the best mattresses on this list and it won't even bust your budget.
4. Classic 1000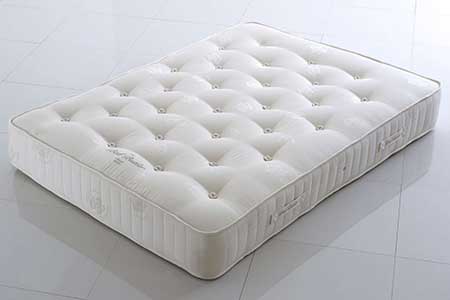 Brand: Bed Butler
Material: Pocket Sprung
1000 Spring Count
5-year Guarantee
Air Vents On The Side
Remember to use the voucher code SAVE10 for 10% off at Mattress Next Day.
This is a spring mattress by Bed Butler (a frankly amazing name for a mattress company), so this is a great option if you're not interested in memory foam.
This mattress is affordable but doesn't compromise on comfort, since it has pocket springs – uncommon for a budget mattress.
It also has air vents built into the side, which means the whole thing is breathable and cool. The woven damask cover is also a nice touch, which makes it feel very soft!
This one's for you if you don't like foam and want a mattress that won't break the bank.
5. Posturepedic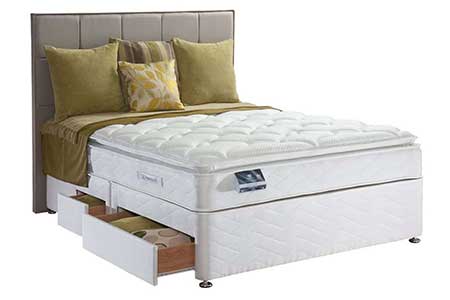 Brand: Sealy
Material: Spring
PostureTech Spring System
Pillow Top
5-Year Warranty
Remember to use the voucher code SAVE10 for 10% off at Mattress Next Day.
This is a mattress from Sealy Posturepedic and is the one for you if support is what you're after. There's nothing worse than waking up more stiff than when you went to bed!
It uses their own PostureTech system, which is designed to give maximum support across your back.
It comes with a Tencel fibre cover, which keeps out moisture and makes sure you stay cool through the night.
On top of that, this mattress also has a quilted top for that little extra luxury and comfort when you settle in for the night. Overall, a well-priced mattress for if you are looking for a better-supported sleep.
FAQs
What size of mattress can I get?
Most of the mattresses that I've talked you through are available in:
Single
Double
King
Super-King
However, there are a couple that aren't available as a single, so make sure to click the Price & Reviews button on the mattress you're interested in to check.
What should I do with my old mattress?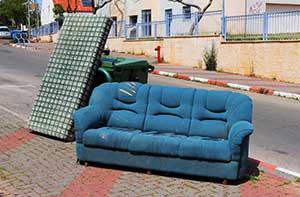 Nobody like a litter bug!
When you're getting rid of your mattress, you should get in touch with your local council and find out about their uplift service.
Mattress Next Day also offer a mattress disposal service as an optional extra when you place an order with them, which may be easier for you.
I still don't know what mattress I should get. What should I do?
It can be a tough decision!
If you're still not sure, then don't hesitate to get in touch with me. I'm more than happy to help!
You can leave a comment at the bottom of this post with your question and I'll get back to you as soon as possible.
Happy Sleeping!