I think everyone has been betrayed by a European sized bed frame before, I remember one of the flats I rented, the mattress would always slip down because there was a 10 cm gap at the bottom.
The reason?
It was a double mattress in an Ikea European double bed.
Sigh…
But I'm glad you're here because it means you aren't going to make the same mistakes. The problem is though a good EU size mattress is hard to find, so I've gathered my top 5 picks here, Just click the names to head over to where you can buy them online.
Top 5 Best European King size mattresses
1. Top Choice – Simba Hybrid Mattress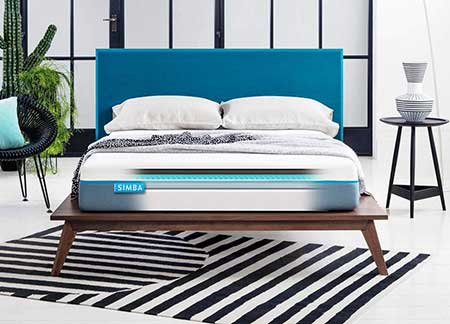 Firmness: Medium-firm
Free delivery
100-night sleep trial
10-year guarantee
Breathable for hot sleepers
Good for any sleep position