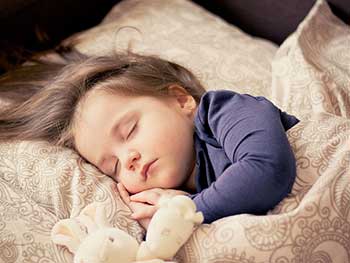 Kids are growing so fast and their minds developing so quickly that they need as much top quality sleep as they can get. That's why finding the best mattress for kids is so important.
Not only that but a quality sleep helps reduce stress and anxiety, increase attention span so they can stay focused in school and lowers irritability which is a definite plus if hormones are running amuck.
But choosing the best mattress for kids can be hard, there are a lot of things you need to think about then no end of choice to pick the right one.
So I've put together this guide to help you find out everything you need to know when you're shopping for a child's mattress.
Here's a quick rundown of the best kids mattresses, just click the name to go to John Lewis and order yours!
Choosing The Right Size Of Kids Mattress
This is an important place to start, especially if your child has a lot of growing still to do. A mattress can last a solid 10 years before it needs to be replaced, so once they're out of the cot they need to be sleeping comfortably well into their teens.
Because of that, a single mattress is perfect, you don't need anything smaller and they'll certainly grow into it! A double's fine too if you have the space but a single is plenty big enough to see them through their formative years.
The Best Firmness For A Childs Mattress
Unfortunately, there haven't been a lot of studies done into how different firmness affects growth or bone development. To me, that means that it doesn't make a big difference so any firmness should be fine.
My only two cents on the matter is that if you go to soft and your child sleeps on their front they can obstruct their own breathing by sinking too deep into the mattress. Meanwhile firm might be too hard on their growing bones and they might find it uncomfortable so medium or medium-firm is your best bet.
The Best Material for A Kids Mattress
There are loads of different materials to choose from when shopping for a mattress, so let's take a look at some of them.
Memory Foam
Memory foam is a really popular choice, it moulds around the body providing maximum support and comfort. It also stops tossing and turning so much so you tend to sleep sounder and get more rested from the same sleep.
A good choice for children, the only problem is when you buy it new it has a strange chemical smell. This is perfectly normal for memory foam and is just part of the manufacturing process, all you have to do is leave it for about 24-48 hours to air out and the smell should go away itself.
It can be more expensive but it is very durable and will last you a long time.
Pocket Spring
Pocket springs are much closer to a traditional mattress but instead of the cheap open coil mattresses which are a big frame of springs all joined together this is a system of springs each one sewn into their own pocket.
This means every spring can act independently of the springs beside it giving you maximum support and comfort. A really nice choice, with a lot more bounce than memory foam.
If you're not accustomed to memory foam it can feel a bit strange so if your kid's a bit fussy then this is likely the safe choice. And you can always put a memory foam mattress topper on top to get all the memory foam benefits too!
Hybrid Mattresses
Hybrid is a combination of memory foam and pocket spring. A fantastic choice giving you the best of both worlds. Memory foam comfort with pocket spring firmness and bounce.
The Best Mattress For Kids Reviewed
And now we've made it to the main event! I've gathered together the best mattresses for kids and given a short review of each. I've linked through to where you can buy them so you can order yours today!
Healthy Grow Kids Mattress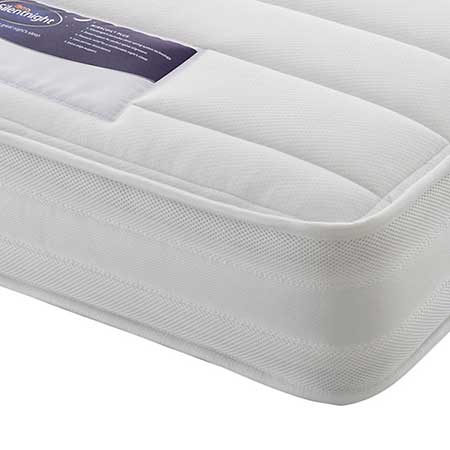 Brand: Silentnight
Filling: Miracoil Spring
Firmness: Firm
Specially Designed For Children
Hypoallergenic
Great Price
Breathable
5-Year Guarantee
They've specifically designed this mattress for children giving them everything they need to support their growing bodies. The materials used are all hypoallergenic, chemical free and dust mite resistant.
The inside is a miracoil spring system which is a big spring grid. It's still a step up from old spring systems but not as good as a pocket sprung inner. It does give the mattress a firm feel but they've designed it with a quilted top to make it softer keeping the whole thing nice and comfortable.
Overall, it's a fantastic mattress for kids and has come out top of the list. A great buy from a reputable company.
Best Bunk Bed Mattress For Kids
Rolled Foam Junior Bunk Bed Mattress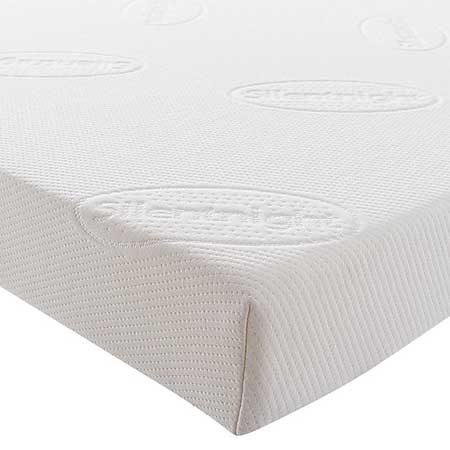 Brand: Silentnight
Filling: Foam
Firmness: Medium
Specially Designed For Bunk Beds
5-year Guarantee
Hypoallergenic
The main thing that makes this different from any ol' mattress is the 14cm depth, normally quite thin for a mattress this is the perfect depth for a bunk bed. Too big a mattress and the safety rail becomes pointless because your child could just flip over it and fall out.
Now the mattress itself is totally hypoallergenic because of the foam it's made from. This foam also absorbs movement so if your child moves around a lot it'll stop the bed shaking quite so much.
Overall, a fantastic bunk bed mattress for kids that'll keep your child sleeping safe and sound.
Luxury Mattress For Kids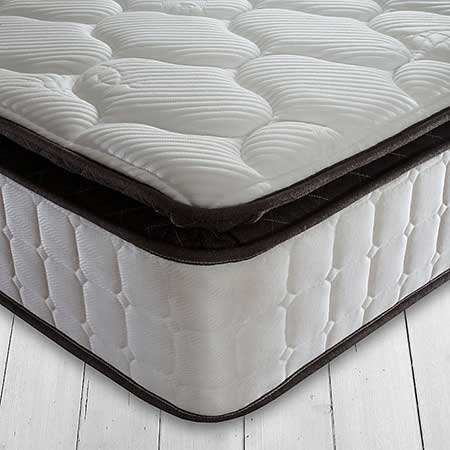 Brand: Sealy
Filling: Latex & Pocket Spring
Firmness: Medium
Luxury Comfort
10- Year Guarantee
Hypoallergenic
The pocket springs are superbly comfortable while the latex provides pressure relief for a fully supported back shoulders and hips.
The only problem you might find is the 29cm depth that will need a deep sheet to fit around it. Not a major problem but something to be aware of if you have a lot of bedding already!
Overall, if you're looking to spoil your kid and make a lasting investment at the same time then look no further.
John Lewis Memory Mattress For Kids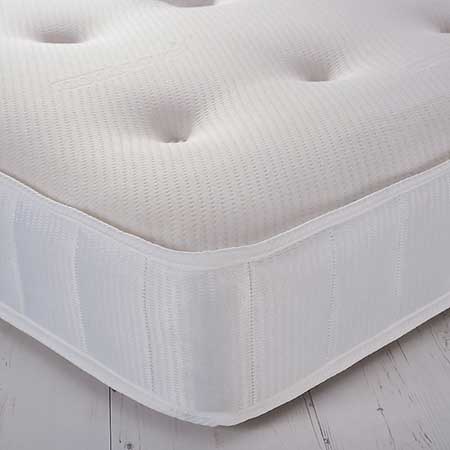 Brand: John Lewis
Filling: Memory Foam & Pocket Spring
Firmness: Medium
Hybrid Memory Foam and Pocket Spring
7-year Guarantee
Made From Some Recycled Materials
This Mattress From the John Lewis memory collection is a great choice for kids, the combination of memory foam and pocket springs means it's comfortable yet supportive and the 7-year guarantee means you know it's going to last.
The mattress is no flip which is handy because flipping your mattress can be a real pain, you just need to turn it occasionally.
Overall, it's a fine choice of kids mattress is you're looking for luxury comfort and the 7-year guarantee provides some excellent peace of mind.F.A.Q on the Best Mattress For Kids
What if my child still wets the bed?
Not a problem, you'll just need to get yourself a waterproof mattress protector. I've got an article on the best ones here, every mattress needs a protector anyway to make sure you get the absolute longest time you can from it.
Is my child to young for a grown up bed?
As their parent you're the best judge of that. But if they've outgrown their cot or cot bed then it's time to get them into an adult bed. But as I said no one is a better judge than you are.
Are these all suitable for bunk beds?
No only the bunk bed mattress is suitable for bunk beds, the rest are too deep and could cause issues with the safety rail and extra weight.