What parent among us has not lost sleep wondering if their toddler was comfortable and resting well at night?
It isn't like they will tell you that they are cold, or that the cot bed duvet you purchased is not very comfortable.
Was that sneeze a from the beginning of a cold or from dust mites in the duvet?
Why put yourself through that struggle when there are a number of comfortable toddler duvets that will help your baby get some rest. And rest for yourself since you will sleep soundly knowing they are snug and cosy for the entire night!
In this article I will help you understand what makes a cot bed duvet worth it and what to look for. To really help you zero in on the right one for you, I've got a review of all the best cot bed and toddler duvets availlable online in the UK, for a quick rundown of the top choices check out the table below.
The Best Toddler And Cot bed Duvets
Why use a toddler duvet?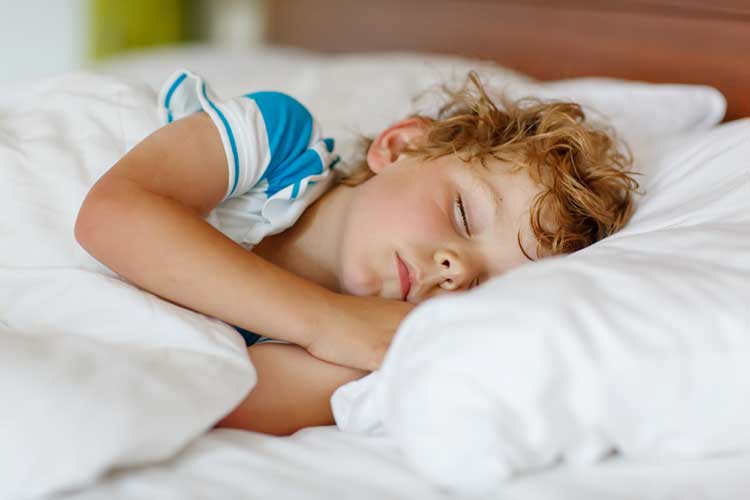 I know what you are thinking. "Telling me I need a special duvet is just another way to drain my wallet on items "specially made" for babies and toddlers. I'll just use the same one I used myself in university!"
The reality is that a lot of baby products are designed around their unique needs.
A toddler duvet is a very good example of this.
Children under the age of 10 cannot regulate their body temperature well. Infants almost not at all.
Having the right toddler duvet is essential at providing them the warmth they need without causing them to overheat.
The size is also a factor as overly long or large covers will bunch up on them and small ones won't provide enough cover.
What to look for in a cot bed duvet
The two biggest factors in choosing a toddler duvet are size and material.
These types of duvets are made specifically for a cot bed so it will fit snugly. Toddler duvets need to be lightweight, washable, natural and hypoallergenic.
Here are some of the things you need to keep in mind when shopping around for the right duvet for your needs.
NB: Never use a duvet of any kind for infants under the age of 12 months!
Material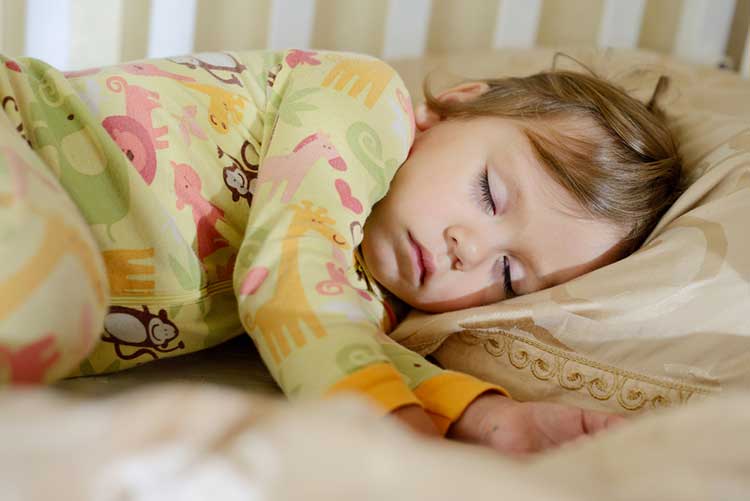 There are so many possibilities for the material of a duvet that it is simply overwhelming. To narrow it down somewhat, you should be looking for the material to serve certain functions.
It should be lightweight, usable year-round ie keeps your toddler cool in the summer yet warm in the winter, durable, hypoallergenic and easy to wash.
Seems like a tall order for your toddler duvet, but luckily there are some materials that do many of those functions and some of them cover it all.
Bamboo

– This is a very versatile material made that can be used as filling or liners for duvets and other bedding. As a filler, it is lightweight, breathable, hypoallergenic, antimicrobial and washable. All while being as comfortable as a down blanket.

Cotton

– All natural and easy to find, cotton is always a great choice as it is comfortable, breathable and inexpensive. It can be very soft like flannel or smooth and cool. Cotton is easy to wash and can be quite durable.

Polyester

– Having a duvet filled with polyester can be very comfortable and can even resist microbes and dust mites. It can be thin and lightweight and very easy to wash. A great example of polyester is microfleece which is very warm and very comfortable. It is not always very breathable, however.

Down

– Down feathers are the height of luxury for their ability to keep you cool in the summer, warm in the winter and are extremely comfortable. The downsides are the price and the fact that duvets filled with down are not easy to wash. Some people are very allergic to down, also.
Tog
This is the measure of thermal resistance. The higher the tog, the warmer it will keep you. To put this in practical terms, a tog of 4.5 is ideal for a toddler in the summer to not overheat. During the winter, look for a tog of around 7. For something you want to use year-round, something in the middle is good.
Though, in most houses with good heating a 4.5 tog duvet will likely keep your toddler warm enough even in the winter.
Understand your toddler when trying to decide on the right tog number. Does he sweat a lot at night even in the winter? You may want to keep that tog to 4.5 or 5. Does she often wake up and feel cold at night even in the summer? Then you may want a higher tog even for year-round use.
Size
Go for a cot bed duvet that fits the cot. You may be tempted to just use a twin or single bed size duvet, but a cot bed is smaller than that. The size should be roughly 120cm x 150cm and up to 135cm and 200cm at the larger end. It does depend on
the size of the cot or if you are using a regular toddler bed.
The 5 Best Cot Bed Duvets
Now that you know what to look for, take a look at our list of the top 5 cot bed duvets to see which one best fits your needs and budget.
One that I highly recommend and tops our list as it ticks all the above boxes and more is the Panda Kids Bamboo Duvet. Read on for the details of that and other just below!
Panda Kids Bamboo Duvet | The Cloud

4.5 Tog
100% bamboo outer cover, 50% bamboo filling
Bavarian quilted
Fasteners on each corner to keep it fitted
120cm x 150cm
All the small details have been considered to ensure you get the most out of this cot bed duvet.
Let's start with the material.
Made mostly out of bamboo, it is sustainable making for a guilt-free purchase. Bamboo is fast growing and abundant making it an ideal material for bedding products.
Panda uses bamboo for its outer cover to simulate a sort of flannel hybrid. It is soft and smooth and perfect against sensitive skin.
The filling is made with a combination of fluffy bamboo and nano microfibre to mimic down. This means it is lightweight and very breathable. Your toddler's body heat will be wicked away and stored in the fibre so the heat does not escape. This makes it ideal for year-round use. Not too cold in the summer and not too warm in the winter.
Boxed quilting keeps the filling evenly distributed avoiding any cold spots from it bunching up. And the fasteners help keep the duvet secure on the bed and won't wrap around your toddler as they toss and turn.
Bamboos hypoallergenic properties make it a logical choice for use as a toddler duvet. It resists allergens such as dust mites, mildew, and fungus.
Washing is also a breeze. Wash it in 40°C water and dry it on low and it is good as new.
I love recommending products like Panda Bamboo duvet covers. When a product goes above and beyond what it's intended function it becomes a can't miss purchase.
The Little Green Sheep Organic Wool Duvet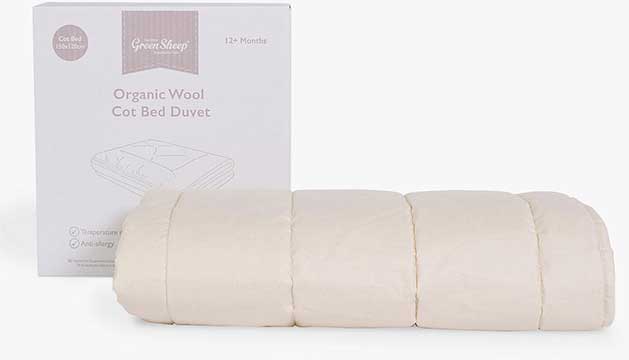 4 tog
100% Organic wool
Naturally hypoallergenic
Suitable for year-round use
120cm x 150 cm
Don't think of scratchy wool that will irritate your toddler's skin when you see that this cot bed duvet is made out of wool.
These days wool can feel as soft and silky as Egyptian cotton and as fluffy as down. The case with the Little Green Sheep is that you have a lightweight, year round wool cot bed duvet that is comfortable and breathable.
Thin and light, it is just right for keeping your toddler cool in the summer and warm in the winter. Wool has the natural ability to help regulate body temperature. It is also hypoallergenic like the bamboo is so it resists dust mites and microbes naturally.
It can also resist mildew even if it gets wet. And if your toddler gets night sweats, they won't end up with a chill by having wet wool against their skin. Even when wet wool insulates. This is why it is so popular with fisherman.
The size is 120cm x 150 making it just right for the cot bed of your choice.
There is, of course, one downside to having a wool duvet. It is not easy to clean. In fact, it cannot be washed and only either spot cleaned or dry cleaned. I would not recommend this to somebody with a toddler still in diapers that could leak or makes a mess in any other way. You may find yourself with an expensive duvet if you need to take this often to the dry cleaners.
Best Cot Bed Duvet for Winter
John Lewis Micro-Fresh Anti Allergy Cotbed Duvet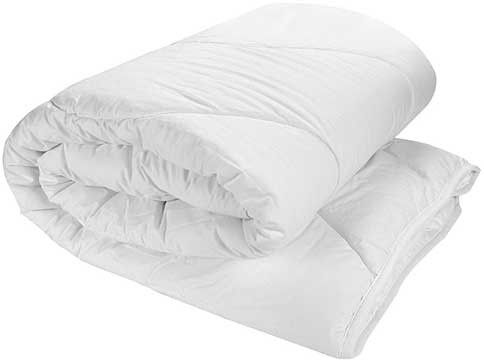 7 tog
Micro fresh treated to inhibit bacteria
Hypoallergenic
Cotton exterior with polyester filling
120cm x 150cm
When you need something thick and warm when you have a chilly house then this cot bed duvet with 7 tog rating will keep your toddler toasty.
With a Micro Fresh treated exterior, it won't let bacteria get a foothold even if you go a fair bit between washings. And speaking of washing, this is easy to wash. It can be machine washed at 40°C and then tumbled dry so it you won't be worrying about stains. Life with a toddler means bedding needs to be easily washed so this comes as a nice bonus.
This is a bit of a thick duvet, which can be good or bad depending on your perspective. If your toddler is bigger and already has the side bars removed then this is a good thing. If the bars are still attached then the thickness might cause some overheating and maybe is not your best option.
The outer cover is made out of 100% cotton for a soft feel and also provides extra warmth. Though this is not box quilted, the filling does stay put. It is polyester and fluffy so it doesn't ever get packed down and no cold, bare spots as left. Even after washing.
Best Toddler Duvets
When your child has graduated from cot bed to a single bed then you should be looking at a toddler duvet. Slightly larger than a cot bed duvet, you have a wider range of options available.
Our pick for the best one is the little home at John Lewis New Duck Feather and Down Duvet. Take a look at that review plus a runner up if you're not convinced.
little home at John Lewis Duck Feather and Down Duvet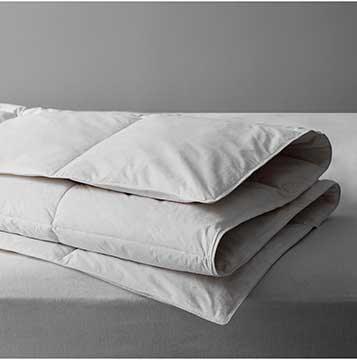 7 tog
80% duck feather, 20% duck down
135cm x 200cm
Includes pillow and mattress protector
100% cotton cover material
Treat your child to some luxury with a duck feather and down duvet for the ultimate in comfort. As comfortable as this may be, it is also functional and practical. Not least of which is the body heat regulating properties of down and feathers.
Don't be put off by the 7 tog rating. Though this is excellent at providing warmth in the winter, it won't lead to overheating in the summer due to the nature of the down filling.
The one thing to remember is that many people suffer from allergies to feathers and down.
It is quilted to keep the filling evenly distributed so it won't bunch up in spots and create cold spots. My only complaint is that the boxes are quite large so there is some slight movement.
A nice addition is the inclusion of a mattress protector. As every parent knows, there is no such thing as a diaper that is completely leak proof. There's no reason to have a ruined mattress when you can get an impermeable cover for it. This one is a durable polyester that has long straps to secure it in place.
Then there is the comfortable pillow for those toddlers that have graduated and now can use a pillow.
Now, I understand that not everybody is looking for down. It is very difficult to clean for instance. So for that reason I added a runner up that I think is a good alternative.
Little home at John Lewis Anti Allergy Duvet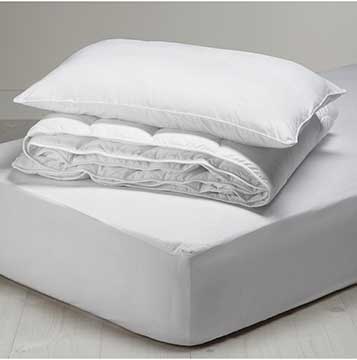 7 tog
135cm x 200cm
Includes mattress protector and pillow
Hypoallergenic
Good for all seasons
Though we absolutely love the duck feather and down version, the fact that it can't be put in the washing machine may have put some people off.
For those people, there is the polyester filled version that can be washed and tumble dried.
Besides that feature, you'll enjoy the hypoallergenic properties of the polyester filling. It resists bacteria, dust mites and other microbes. This is great news for those sensitive noses.
In addition, the filling does not tend to move around or bunch up inside for even distribution.
The same mattress protector and pillow that are included in the last one are also featured here.
There isn't much more to add except to say that you get an excellent duvet for your little one no matter which version you choose.
Final Thoughts
I hope this list of the top 5 duvets for toddlers and cot beds has helped you out on your quest to provide a comfortable and safe duvet for your child.
I'll reiterate that your best bet is with the The Cloud by Panda if you need a cot bed. It has so many features you need and others you didn't even know you needed. It is an overall excellent addition to the bedroom.
If you have any questions about these or other products for your baby's sleep needs, then don't hesitate to ask by adding a comment to the box below.