I am really impressed by the Kally side sleeper pillow, I sat my head down on it last night and got the perfect amount of support and comfort, even on my back was comfortable!
I'm generally a side sleeper but do move around a lot so it's good that it keeps the support and comfort in all positions, though front sleepers will find it too lofty.
Very plump, great support and a nice supportive medium feel.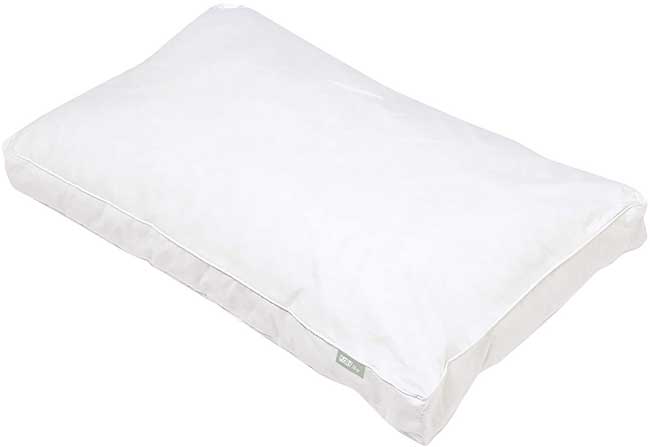 What's Inside
The filling is hollowfiber which is pretty standard, but what's nice is it's a properly stuffed pillow, lovely and plump but still fits snugly inside a regular pillowcase. And it's been treated to make it hypoallergenic which is a big plus for me as I'm asthmatic.
Plus hollowfiber pillows like this one can be put through the washing machine and dried out flat.
The cover is a cotton blend which is nice and breathable so you won't overheat through the night, a great choice if you have a tendency to wake up feeling a little sweaty, no shame it happens to us all!
Who's It Good For
Side sleepers of course! I slept soundly through the whole night, no neck pain, no moving the pillow around, just a comfortable supported sleep from eye's shut to eyes open.
It's the box shape that makes it such a good choice for side sleepers, this is the shape of the cover making it more rectangular giving you plenty of support between your shoulder and your head.
Final Verdict
I really great pillow that will have you sleeping soundly on your side. It was an easy addition to my list of the best pillows.