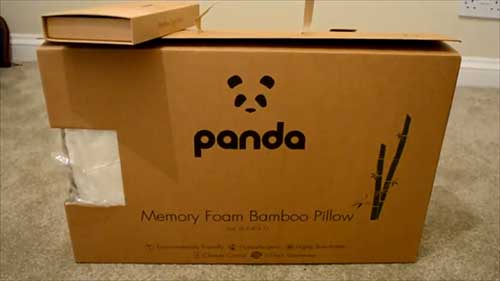 The Panda memory foam pillow is without a doubt one of the best pillows available. It appears at the top of our list of the 13 Best Pillows and for good reason!
In this review, I'm going to tell you why this will be the last pillow you buy for the next decade and why Panda Life are a company who deserve your support.
So let's get started!
Panda Life The Company
Panda Life specialise in bamboo products designed to get you sleeping soundly every night. They wanted to find a material they could use to make bed linen that was comfortable, stylish and eco-friendly. A challenge to be sure, but deep in Southeast Asia, they found the perfect material, a fabric made from bamboo.
Why Bamboo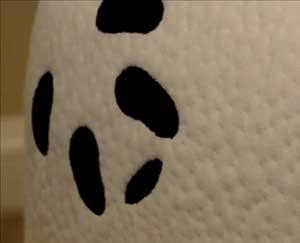 Bamboo has loads of great properties, I personally fell in love with it when I got some bamboo socks and they were the softest most comfortable socks I'd ever worn! So, of course, they were promptly stolen by my wife and I haven't managed to get them back since. Ah well.
Anyway, bamboo is naturally hypoallergenic, it has the softness of silk while being far more durable and has the ability to stay far crisper and need less ironing than cotton.
It also has the ability to wick away moisture which makes it great for the panda pillow, moisture gets wicked away from your head while you sleep keeping your pillow fresher for longer. Then when you do have to wash it, it drys twice as fast!
But perhaps the best part is that bamboo is very environmentally friendly, it grows up to 4 feet per day so comes back almost as fast as you can cut it down and it gives off 35% more oxygen than other plants. Plus it grows very densely so less space is needed for the plantations and you no harmful chemicals get used treating it.
That's why Panda Life have chosen it to wrap their pillow in and use it in other bedding products, it can't be beaten!
Committed To Giving Back
Panda life seem to really care about how their work affects the world and I love that, they are committed to giving back and a portion of the money they make to the WWF to help maintain wild panda habitats.
The Panda Memory Foam Pillow Review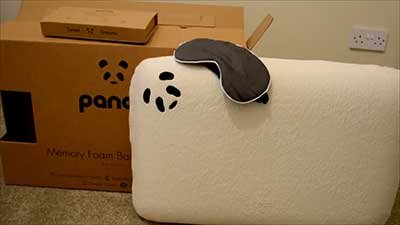 Brand: Panda
Filling: Memory Foam
Firmness: Firm
30-Day Trial
10-Year Guarantee
Breathable Bamboo Cover
Great For Back And Side Sleepers
Great For Neck Pain
Environmentally Friendly Packaging
What's In It
The Panda Pillow is filled with memory foam which is the ideal pillow filling in my opinion.
Memory foam is designed so that it softens when exposed to heat. In other words, the heat of your head causes it to soften and mould around your head giving you a weightless feeling and ultimate support to your neck. It also gives it a great medium firmness keeping it comfortable.
This is then put inside a bamboo pillowcase for maximum softness and comfort.
What Type Of Sleeper is the Panda Pillow Best For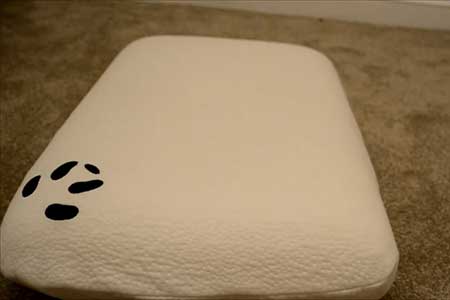 The dimensions of the Panda Pillow are 60x40x12cm which makes it the perfect in the middle height to be comfortable for any type of sleeper. So whether you're a side sleeper, back sleeper or front sleeper you'll be comfortable.
The only people who might struggle are people with broad shoulders who sleep on their side, you might need an extra pillow underneath or to get two rather than just one to get it high enough to sleep on. But unless you're well over 6 feet tall or are a body builder in your spare time you'll be fine.
Guarantee and Trial of the Panda Pillow
Now, apart from being super comfortable, there is one other reason I love the Panda Pillow. It comes with an unbelievable 10-year guarantee!
Most pillows will last you 2-3 years before they need to be replaced so to get one that will last you 10 years is insane! It's just incredible value for money considering the already very reasonable price.
And you get a 30-day trial so you can sleep test it yourself and if you're not happy you can send it back for a refund. But I have a feeling you'll be sleeping comfortably.
Final Thoughts
You just can't beat the value for money of the panda pillow with its 10-year guarantee. And you get a fantastically comfortable pillow to boot! So if you need a new pillow this is it, grab one for each side of your bed and then you won't have to think about buying a pillow for another decade.
Click here to check out the Panda Memory Foam Pillow
Related Reading