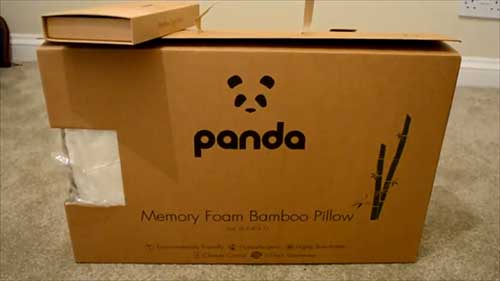 I've talked about Panda pillows pretty extensively on this site.
Their memory foam pillow is one of the best pillows you can buy – hands down. It tops my list of Best Pillows and with good reason.
I'm going to explain why this will be the last pillow you buy for at least a decade and why Panda Life are a company that everyone should be behind!
Who are Panda Life?
They specialise in bamboo bed products that ensure you have a sound, comfortable sleep.
Panda Life chose bamboo since it creates bed linen that's comfy, stylish but also eco-friendly (a huge motivator for the company) and were inspired by bamboo fabrics they found in Southeast Asia.
Even better, Panda Life donate a portion of their profits to the World Wildlife Fund (WWF) to help maintain the habitats of wild pandas.
Why Bamboo?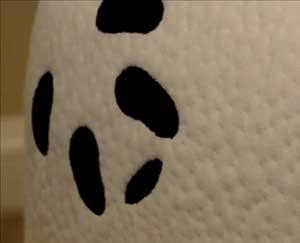 Lots of reasons!
I first fell in love with a pair of bamboo socks I bought for work several years ago. They were the softest I'd ever owned.
So naturally, my wife nicked them and I haven't managed to get them back.
Panda Life have slightly different reasons for choosing bamboo though:
It's naturally hypoallergenic.
It's as soft as silk but it's more durable.
It stays crisp for longer.
It needs much less ironing than cotton.
It wicks away moisture (meaning moisture doesn't stick to you or it).
It dries twice as fast as other fabrics.
One of the biggest reasons, which I mentioned earlier, is that bamboo is environmentally friendly.
It grows around four feet a day – almost as quickly as you can cut it down.
It grows in dense patches, so less space is needed for bamboo plantations
No harmful chemicals are used to treat bamboo.
Bamboo also releases 35% more oxygen than most other plants. That's why they use it in their memory foam mattress topper and inside and outside of the Cloud duvet
The Panda Memory Foam Pillow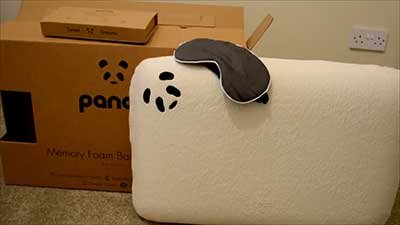 Brand: Panda
Filling: Memory Foam
Firmness: Firm
30-Day Trial
10-Year Guarantee
Breathable Bamboo Cover
Great For Back And Side Sleepers
Great For Neck Pain
Environmentally Friendly Packaging
What's it made of?
Well, memory foam.
In my opinion memory foam pillows are the best pillows. The heat of your head makes it soften and mould to your shape, giving you ultimate support. It almost feels weightless. It's a medium-firmness, so very comfortable.
This memory foam is inside a bamboo pillowcase which is super soft, making it all even better.
Who's this pillow for?
Its dimensions are 60 x 40 x 12cm.
What this means is that it's comfortable for any type of sleeper: back, side or front. So it's made for everyone!
The only people who I think might have a problem with it would be those with broad shoulders who tend to sleep on their side. To get the height that you need, you might need to put another pillow underneath this one.
However, unless you're well over six feet tall or a bodybuilder, you should be just fine.
Is there anything else I should know?
The other reason that I recommend this pillow to everyone is its 10-year guarantee.
A usual high-quality pillow will last you around two years, three at the maximum. So the fact that Panda Life have a 10-year guarantee attached to this one is just bananas.
In a good way!
You also get a 30-day trial with this pillow, which is perfect if it's your first experience with memory foam. You can return it if it's not for you within the 30 days and get a full refund.
The Panda pillow isn't even expensive for all the benefits that you get, it's incredible value for money.
So, please. For the sake of all the sleeping you haven't done yet. Get yourself a Panda Memory Foam Pillow. You absolutely won't regret it!
Happy Sleeping!
Click here to check out the Panda Memory Foam Pillow
Related Reading