Any eye mask is going to do great things for your sleep.
It'll have you falling asleep easier and won't wake you up with the morning sun.
All without having to worry about side effects of sleeping pills!
Let's take a walk through the world of eye masks and find everything that we need to know. Or check out the table below for my top picks, just click the name which'll take you to Amazon or Panda Life and you can order yours.
Best Eye Masks For Sleeping UK
Advantages of an Eye Mask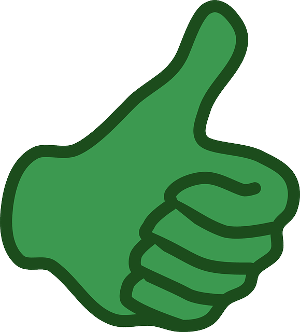 Apart from the reasons I shared above eye masks are great for basically everyone. The only ones who wouldn't benefit are those who have hurt the sides of her head and so can't touch it with anything. For you unfortunate few I'm afraid you're going to have to fashion your own blackout device. The rest of you, however, can keep reading.
Cheaper than Black Out Blinds
For those at home, blackout blinds are the ideal. But the cost is sometimes 100x more than getting a simple eye mask to help you sleep. So an eye mask is definitely the way to go in my opinion!
Traveling
Eye masks are great for traveling as the simulated darkness helps keep unwanted light out as you travel across different time zones, night or day outside you can still shut the world out and get some much-needed shut-eye.
Shift Workers
The most commonly plagued by the daylight are shift workers. Having to come home and go to bed while the sun is high in the sky can be a challenge, an eye mask helps simulate the night so you can sleep soundly through the day.
Sleep While Your Partner Is Up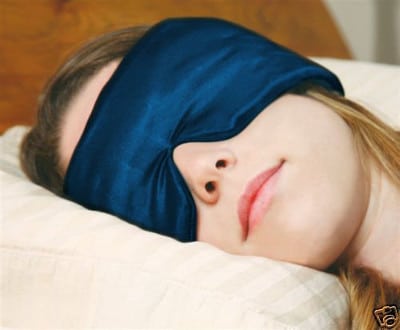 It's hard being out of sync with your partner when you share a bed. If they want to spend an extra hour reading and you spend an extra hour tossing and turning it can be tuff. Slip an eye mask on and you're sorted. Even just wear it until you feel them turning off the light so you can take it off again having gained an extra hour of beauty sleep.
How Light Affects Sleep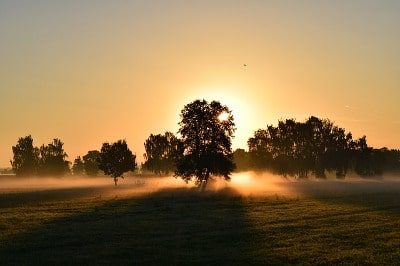 If you go to bed after being stimulated by the light for too long it's difficult to fall asleep. Everyone's done it where they stare intently at the computer for hours and then try and get into bed and turn the light off only to be left with eyelids like magnets that just won't go together.
This is because of how light affects our circadian rhythms and melatonin production. Melatonin is the hormone that travels around the body and tells it it's tired and time to go to sleep. This alongside our body temperature dropping is what allows us to fall asleep easily. The part of the brain that tells the melatonin to get to work is triggered by darkness, so the more light coming in your eyes the less melatonin is produced and so it becomes increasingly difficult to fall asleep.
So even if your eyes are shut but they can sense the light outside they start telling your body to shut down the melatonin, it's time to wake up. Enter the eye mask. Get yourself a blackout eye mask and this is no longer a problem. The light is gone, your brain knows what to do, and you can fall asleep.
Is it Harder to Wake up Because of an Eye Mask?
Unfortunately it is, light tells the body to stop producing melatonin so you can wake up. It does this gradually as it gets lighter outside so you can wake up properly. With an eye mask that's completely blacked out, this obviously doesn't happen.
But, it's easier to wake up after having gotten a good sleep with an eye mask than it is to have tossed and turned and only managed to squeeze a couple of hours out. The key is to allow yourself some extra time in the morning, take your mask off when the alarm sounds and then lie for a little while embracing the light and waking up.
What To Look For in an Eye Mask
Eye masks are pretty simple by design but there are a couple of things it's good to look out for:
Does it completely black out the light
This is partly a personal preference, whether you want complete darkness or if your OK having a little light coming through the corners. If total darkness is what you're after then make sure it has some sort of extra material around the nose since that's where light can still creep in. Especially so if your feet face a window. Nothing worse than the sun streaming in straight through the gap and into your eyes.
It's important to note though that it is almost impossible to have 100% darkness without getting one custom made for your face.
Does it Press Against The Eye
Again this comes down to comfort and preference but I know I don't like a sleep mask that you can feel against your eye. It's far comfier to have one that's slightly rounded to keep your eye's away from the mask.
Adjustable Strap
Finally you want an adjustable strap that keeps it on your head. Too tight and you'll be far too aware of it all night long while to loose and it'll slip off. Everyone's head is a different size so it's important to get an adjustable strap that you can customise to your own needs.
Best Eye Masks For Sleeping in th UK Reviewed
Now for the main event! I've found the 4 best eye masks for sleeping and given a quick review of each with the pros and cons of each so you can pick the best one for you.
Panda Life Eye Mask For Wrinkles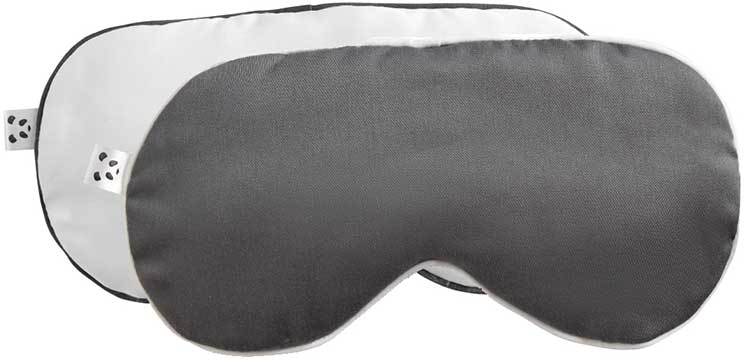 Pros:
Silk Interior
Bamboo Exterior
Prevents Wrinkles
Naturally Anti-bacterial
Cons:
Can slip off through the night!
Luxuriously soft, free UK delivery and helps prevent wrinkles? Sign me up.
I'm a big fan of Panda products, they use naturally sustainable bamboo which is incredibly soft while also being environmentally friendly, so it's good on your face and good for the planet. Bamboo is naturally anti-bacterial which makes it very good for your skin and is also climate controlled so you don't get all hot and sweaty around your eyes.
The slik filling makes it extremely gentle on your skin because of it's soft and gentle feel. And you get all that luxury but it's not even the most expensive eye mask on the list.
All round a fantastic eye mask and my top choice of the best eye mask for sleeping and wrinkles.
Sleep Master Eye Mask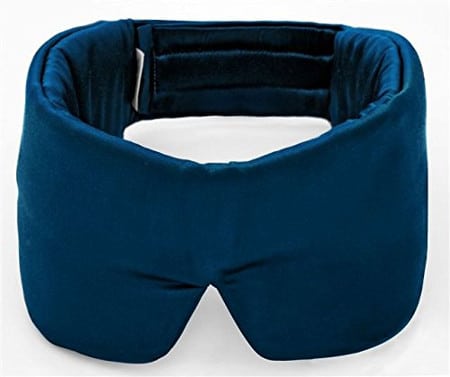 Pros:
Complete Darkness for Most People
Adjustable Strap
Comfortable Design
Soft Material
Can keep ear plugs in place
Hand Washable
Free earplugs
Cons:
Isn't cupped to keep off eyes
The Sleep master has long been held as the best sleep mask in the USA and I think it's about time we here in the UK joined them. Its awesome design ensures no light gets in as the material goes quite far down past your nose and the material stays thick far around the back of the head.
The description suggests that the mask itself blocks out sound but this isn't the case. It is the free earplugs that block out sound and the thicker band keeps earplugs in place allowing for complete darkness and silence. This definitely makes for a good night's sleep if your neighbours are as noisy as mine. The sturdy velcro straps allow you to keep adjusting until you find your perfect fit.
It isn't shaped to keep pressure off your eyes but this helps keep more lights out. And if you find that there's too much pressure on your eyes then you can simply loosen the strap.
Bedtime Bliss Eye Mask Review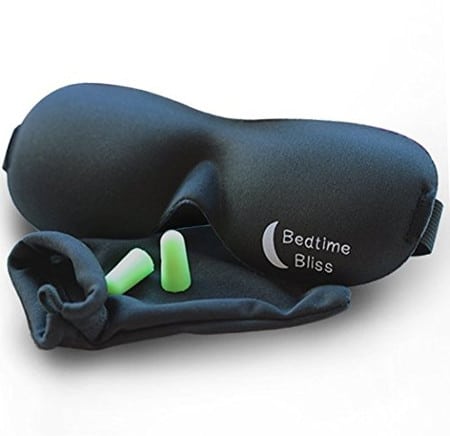 Pros:
Adjustable Strap
Cupped to keep pressure off eyes
Soft Material
Free earplugs and travel case
Good for Men and Women
Perfect For Traveling
Cons:
Lets in some light around nose
Not Suitable For Long Term Use
The bedtime bliss sleep mask is comfortable to wear and keeps out light. What more could you want? It's got a nice soft feel to it and a comfortable strap that's adjustable with velcro so you can keep it at the size you need.
It's also fitted around the nose which enhances the comfort and keeps out more light. Some people still experience some light leakage around the nose because everyone's face is a different shape. But this is part of it being cupped for complete blockage you need one that touches your eyes.
It does have quite a flimsy make to it so if you use it every night you'll get a few months out of it before you need to replace it. But it is cheap and comes with a handy travel pouch so if you're off travelling you'll get some good use out of it.
Gritin Memory Foam Eye Mask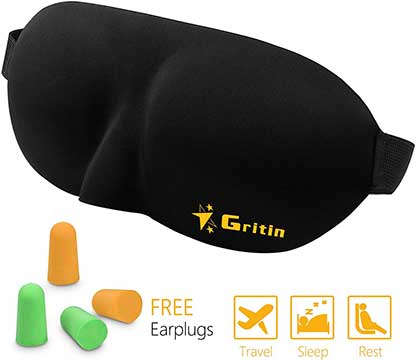 Pros:
Luxuriously Soft Silk
Hypoallergenic
Very effective light blocking
Adjustable Head Band
Free earplugs
Cons:
Let's in a little light around nose
The Dorimbene is the cheaper alternative to the Sleep Master further up the list, it's not cupped over the eyes but offers greater light blockage.
The elastic strap is then easily adjusted so you can find the right balance of light blockage and pressure on the eyes. It's put together quite well so it should last a good while even with repeated use. The silk is also a nice touch as it is super soft, given how sensitive the skin on your face is it's a need.
Plemo Sleep Mask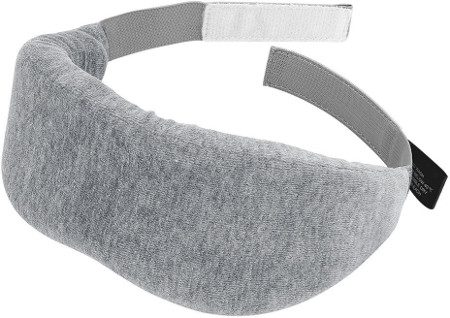 Pros:
Comfortable foam design
Extra material around nose to block light
Massages under eye for Relaxation
Breathable
No pressure on your eyes
Cons:
Not good for very bright situations
This is not the ideal mask to use outside on a sunny day as it can let in some light through the front. But if you're using it in your bedroom with the curtains shut then you'll get on fine. The foam design is comfortable on the face and the extra piece around the nose stops excess light leaking in while massaging you.
The design is good with it being slightly concave to keep the pressure off your eyes and letting you sleep comfortably. The straps are then elasticated and velcro for maximum comfort stability and adjustability.
Related Reading