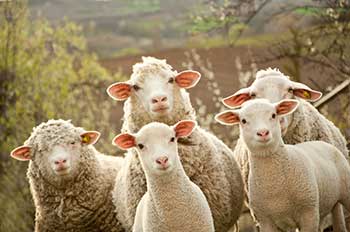 Are you looking to buy a wool mattress topper?
Good choice!
I've got everything you need to know before you buy yours right here.
I go through some of the things to look for, the pros and cons and then I'll share some of my top choices for those who are interested.
So let's get to it!
What You Need To Know About Buying A Wool Mattress Topper
They're pretty simple really, just a couple of things you need to really consider before you buy yours.
Where Did The Wool Come From
I personally like to keep it British when I'm buying a wool product, we have TONS of sheep here in the UK so there's no need to get wool shipped in from halfway around the world.
How do you know if the wool is from the UK?
It should say on the packaging somewhere, it's normally a selling point so they tend to put it front and centre and then hide where it came from if it's not.
You Can't Use It With An Electric Blanket
Some might say otherwise but as a general rule you shouldn't use a wool mattress pad with an electric blanket.
They're Quite Thin
Wool mattress toppers tend to only be an inch or two thick.
This means that they can feel a little firmer than really plump toppers but they do still add a layer of comfort. It's just good to be aware of!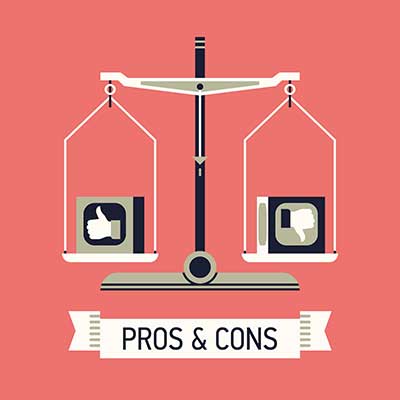 Pros Of A Wool Mattress Topper
There are loads of great pros of a wool mattress topper but here's a quick rundown before I get into the details.
Durable & Long Lasting
Temperature Regulating
Breathable
Dust Mite And Allergy Resistant
Sustainable and Eco Friendly Material
Durable & Long Lasting
Wool mattress toppers are very robust, they're built to last and hold up really well over time.
It doesn't tear inside the topper and clump up, it doesn't need washed and just needs airing out once or twice a year.
Temperature Regulating & Breathable
Wool is naturally regulating, you don't see sheep sweating in the fields do you?
It is very breathable and let's cool air get in and around you while you sleep so that you don't overheat at night. Your body temperature just naturally dissipates through the topper keeping you comfortable.
Dust Mite And Allergy Resistant
Another great natural property is that wool is naturally dust mite resistant, they just can't survive inside of the wool so it keeps your bed fresh.
Sustainable and Eco Friendly Material
Wool mattress toppers aren't made with any chemicals and shearing sheep is a completely normal thing to do, they don't get hurt and actually need to be sheared.
And the sheep grow their wool back for it all to be repeated.
Simple!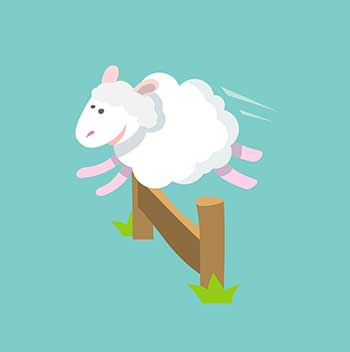 Cons Of Wool Mattress Toppers
Not many cons to discuss but you need to know the good and the bad of what you're buying.
Cost A Little More
Filling Can Compress
Slightly More Expensive
Wool mattress toppers are a little more expensive than toppers filled with hollowfibre or other plastic-based materials. But while paying more you're getting much better quality so you're still getting great value for money.
Filling Can Compress
If you're on the heavier side then a wool mattress topper might not be right for you because the filling can flatten. And once it's flattened it does take some time to bounce back.
You'd be better off with a latex mattress topper, they're better suited and offer more support if you're heavier.
Best Wool Mattress Toppers Reviewed
And now I've got a few of the best wool mattress toppers out there for you to have a look at. I've linked through each one to Amazon or John Lewis so you can order yours today and get sleeping sounder in no time.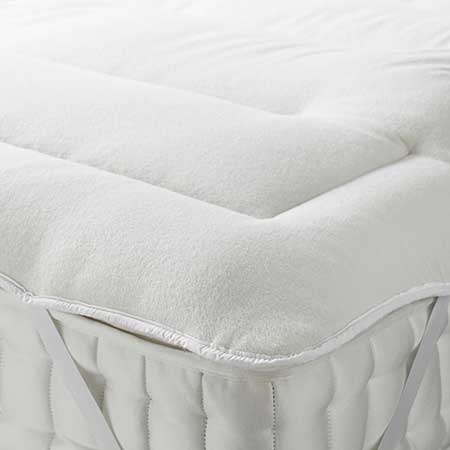 British Wool Mattress Topper
Brand:Devon Duvets
1.5 Inches Thick
British Wool
Natural Cotton Flannel Case
No Synthetic Layer
Single, double, king and superking
Devon Duvets are just a great brand if wool is what you're after.
They feature as a top choice in my article on the best duvets and are known for they're high-quality products.
Their wool topper is, of course, made from British wool and has a nice soft cotton case with no plastic layer in between that sometimes sneaks into "all wool" products.
It's definitely my favourite wool mattress topper and is the kind of high-quality product you can expect to buy from John Lewis.
There is also a 5-year guarantee, though it'll last much longer, and is available in, single, double, kingsize, and superking.
Overall, A fantastic topper, you'll struggle to find another one better.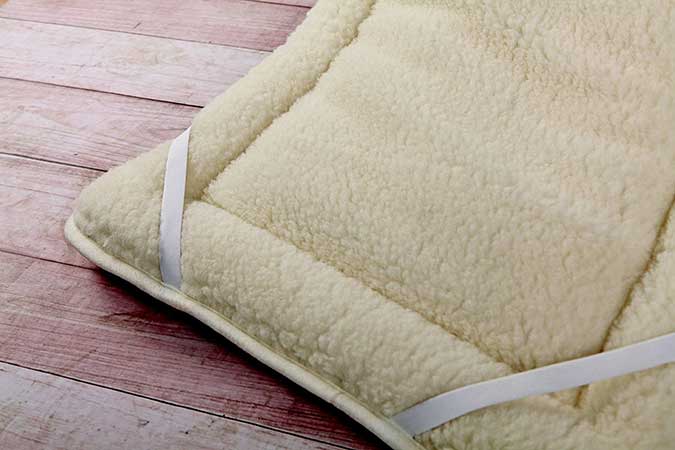 Reversible Mattress Topper
Brand: Merino Wool
King Size Only
Elastic Straps To Hold It In Place
1 inch thick
This Merino Wool Mattress topper is another good find, it's about 1 inch thick and provides all comfort you need from a mattress pad.
The biggest annoyance is it only seems to be a king size!
That's why the Devon Duvets topper above is still a better call but this one's good if you do have a king size bed.
It's reversible with the wool being exposed on one side so if you want a softer feel you can have the wool side up while if you want a slightly firmer feel you can flip it around the other way.
But a big advantage is always that you have the corner straps so you can attach it to the bed properly and keep it in place. It's a pain having to reset the whole thing multiple times a week!
Overall, a good topper just a shame it only comes in a king size.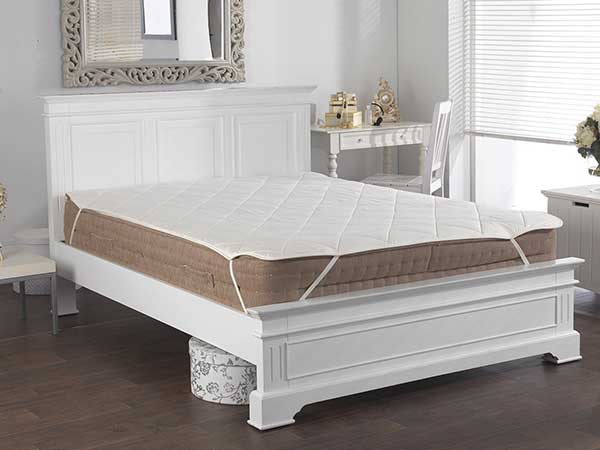 Wool Filled Mattress Protector
Brand: Lancashire Textiles
Slight Second Model
Cotton Cover
Elastic Corner Straps
Single, double, king and superking
https://amzn.to/2ktSAG9
This is a slight second model which means if when you buy it there might be a slight scuff mark or mis stitch in it somewhere. It's not used but it's had something happen to it like dropped on the factory floor.
Just the normal stuff that would mean it gets sent to an outlet or TK Maxx, still perfect working order just cheaper.
It's a mattress protector rather than a topper so you'll still get the benefits of breathability and dust mite resistance but it's a lot thinner so you won't get as much of the comfort aspect.
This one is available in multiple sizes which is a plus and has the corner straps I love so much.
Overall, a good choice if you don't mind that there might be a small defect and are looking for a cheaper alternative for cooling rather than comfort.
If you have any questions just drop them in the comments below!