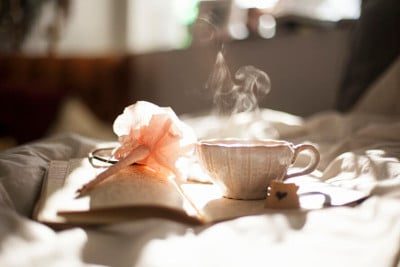 Everyone hates being unable to sleep.
Luckily, a cup of herbal tea before bed could be the answer!
There are so many benefits of having tea before bed:
Herbal tea helps you relax.
A drink before bed has been shown to improve sleep.
It puts you in a great routine for getting a good sleep.
On top of all that, the ingredients valerian root and chamomile have been shown to cause drowsiness and help you sleep.
Be sure to let me know what helps you sleep in the comments at the end! Continue reading "Tea Before Bed – The BEST Way To Get To Sleep Fast" →