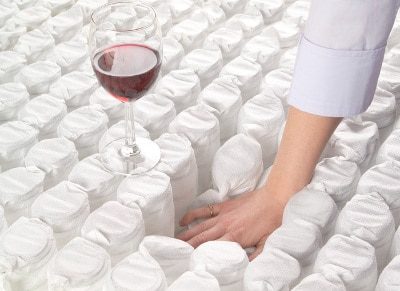 So you're thinking about a pocket sprung mattress? Good choice!
They offer superior comfort and support over their open spring counterparts. But it's a bit of a minefield trying to find one to choose, so I put together this guide to help you find the best pocket sprung Mattress
What Is A Pocket Sprung Mattress
Let's start at the beginning and find out exactly what a pocket sprung mattress is. Basically, it is a mattress where every spring is in its own individual pocket of fabric. This means each spring can move independently of its neighbour allowing for a much more responsive feel that sinks in where you need it to giving you maximum support.
This is of course in comparison to an open spring mattress, that's what old mattresses are made out of. Open spring is when all the springs are attached together on a big grid, this means they all sort of move as one, so you might jump into bed on one side and bounce your partner off the other side!
Continue reading "Best Pocket Sprung Mattress UK – An Expert Buyers Guide" →