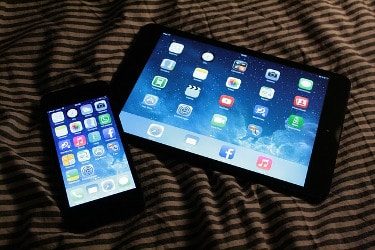 A clock radio may seem a little obsolete these days. But in the age of the mobile phone, they're more valuable than ever!.
I'm avidly against having mobile phones near the bed. Sure having an alarm on your phone is handy but there are so many drawbacks:
Disadvantages of mobile phone alarm
Before Bed Facebook
It is far too tempting to sit and play on your phone before you go to bed. A quick check of facebook and before you know it you've lost an hour which could have spent sleeping.
Mobile light stops melatonin production
When your eyes are exposed to the light that comes out of your mobile phones your body stops the production of melatonin. This is the hormone that goes around your body telling it that it's dark so it's time to go to sleep. Without it falling asleep is all the harder which is why it's much better to go to bed with a book.
Work Emails
Loads of people have a work email address connected to their phone. And what's the harm in checking it before bed? Well, how often do you check work emails and get good news? Not very often I wager. And anything that you can do to sort the problem won't happen until morning. So if you'd waited and found the email in the morning you could still fix it and you won't have wasted the night frustrated and worried about what might happen.
Keep the mobile away from the bed and get yourself an alarm clock instead. Better yet get yourself a radio alarm clock for even brighter mornings.
Advantages of Radio Alarm Clocks
Continue reading "Best Clock Radio – An Expert Buyer's Guide" →