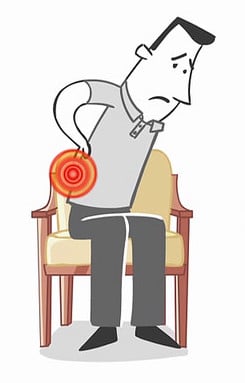 There's nothing worse than your sleep being ruined because of your bad back. And it's a horrible catch 22, your sore back stops you getting a good sleep, and then not getting enough sleep can make your back sorer!
Well let's end the vicious cycle by having a look at some of the best mattresses for a bad back you can get in the UK. But first, let's have a look at some of the different things we have to consider so you can decide what's going to be best for you.Take a look at the table below to see the run down of the mattresses we've looked at.
How does A Mattress affect Back Pain
Mattresses can do a lot to make your back feel much better but an old mattress can be the worst possible thing for your back.
Basically what happens is that if your mattress is the wrong tension your spine distorts while you're lying down. Check out the diagram below to see what I mean:
Continue reading "Best Mattress For A Bad Back – A UK Expert Buyer's Guide" →